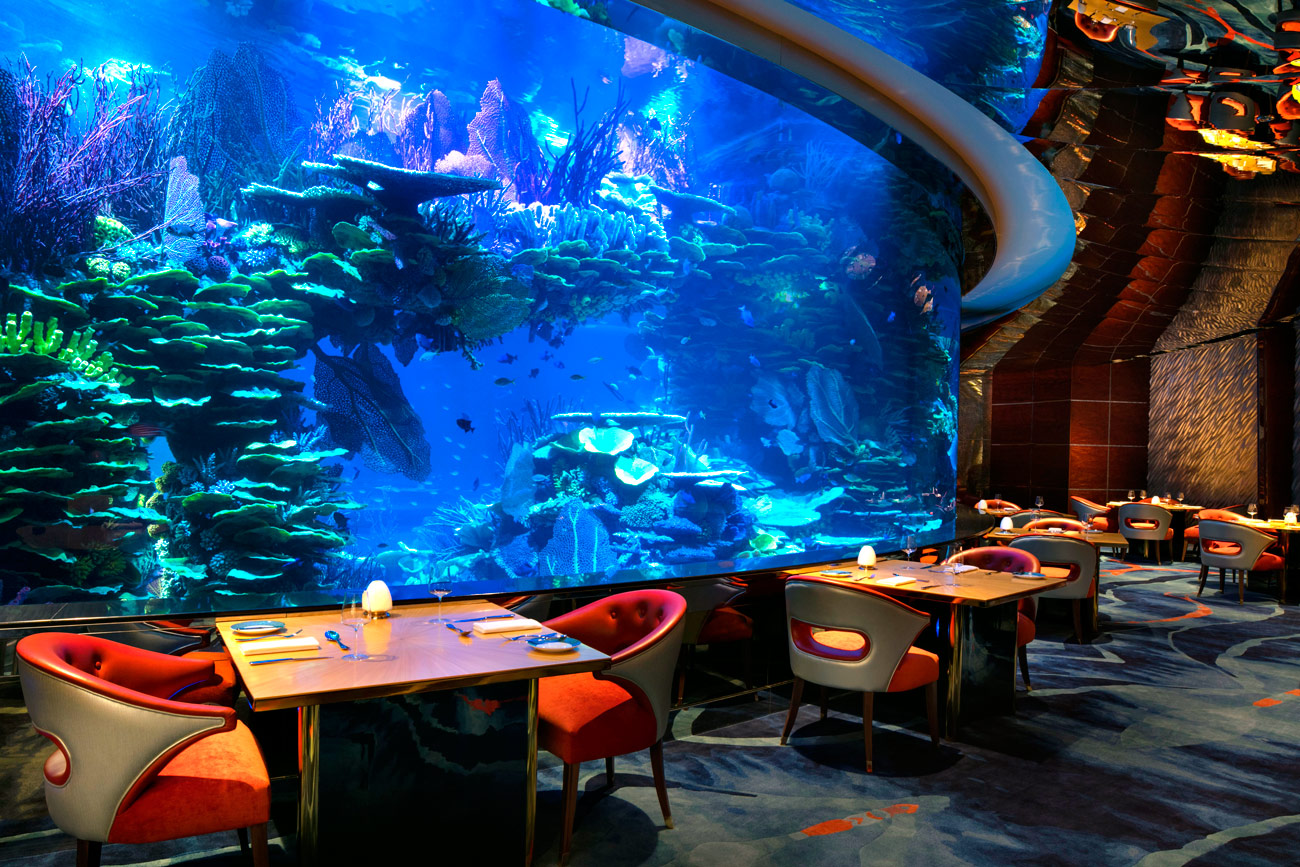 Al Mahara is a seafood paradise that dives into the Arabian Gulf to delight its guests. Diners will be treated to a truly memorable and exciting experience as they approach this restaurant via a three-minute submarine voyage from the hotel lobby. The guests can enjoy the most succulent selection of Chinese & Western cooking style seafood either in the main restaurant area, around varied sea-life of the gulf or choose to be in the privacy of one of the two exclusive dining rooms.
Open daily: Lunch: 12:30 hrs to 15:00 hrs (last food order at 14:30 hrs) Dinner: 19:00 hrs to 00:00 hrs (last food order at 23:30 hrs)
Al Mahara is located on the ground floor. Resident Harpist performs 6 days a week except Mondays from 19:30 hrs to 23:30 hrs. Early reservations are essential.
The dress code in Al Mahara is semi-formal. Gentlemen are required to wear a jacket at dinner time. Furthermore we request gentlemen to wear a long sleeved shirt with collar, formal trousers (no jeans) and closed shoes. UAE national dress is welcomed.
Kindly note that, due to the sensitivity of the assembled rare selection of fishes in the aquariums, flash photography is not permissible. Additionally, to provide privacy to our guests, children less than 12 years of age are welcome only during lunchtime.
Get UAE Tourist Visa in
24 HOUR
© 2021 Copyright Happy Trip Tourism LLC - All Rights Reserved